The odds could not have possibly been in favour of such a graceful welcome to the Eastern Region.
The campaign team were completely baffled by the reception; it is a province relatively much more sympathetic to the pro-colonial far-right New Patriotic Party (NPP). But that isn't the case any longer.
The Eastern Region may have swung to the Pan-Africanist centre-left National Democratic Congress (NDC).
Charmed by the presence of Professor Opoku-Agyemang, a posse of elderly women ran to the roadside with vigour, spread African print cloth across the ground and showered endless praises on the National Democratic Congress's first female Vice-Presidential candidate.
"The coast is clear and victory draws nigh, comrade", I said, rather pompously, to a colleague. "Well, victory is ours as long as we do not get complacent," he replied.
A group of bikers, treading cautiously, with NDC flags hoisted on their motorcycles, rode along with the convoy until the campaign team reached the Palace of Nana Afrakoma II, Paramount Queen Mother of Akwamuman.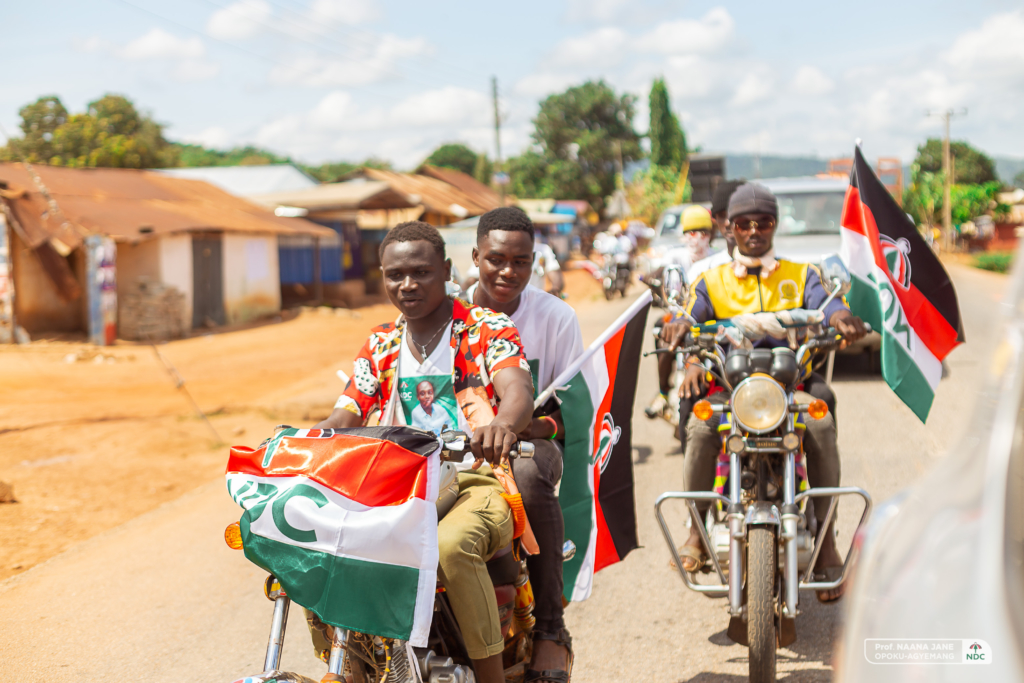 Upon our arrival, a young lady, who works in the royal court, couldn't help but narrate how she stayed up all night just to catch a glimpse of the Vice-Presidential candidate. "Finally, our mother is here!", she screamed.
The fact is: 6/10 people that attend the dialogue sessions are women. This is an entirely new dynamic in Ghana's politics — there is a mass-based gender equity political movement we can no longer turn a blind eye to.
I have absolutely no doubt, as long as the campaign remains data-driven, issues-based and people-centred, that the polls shall reflect this.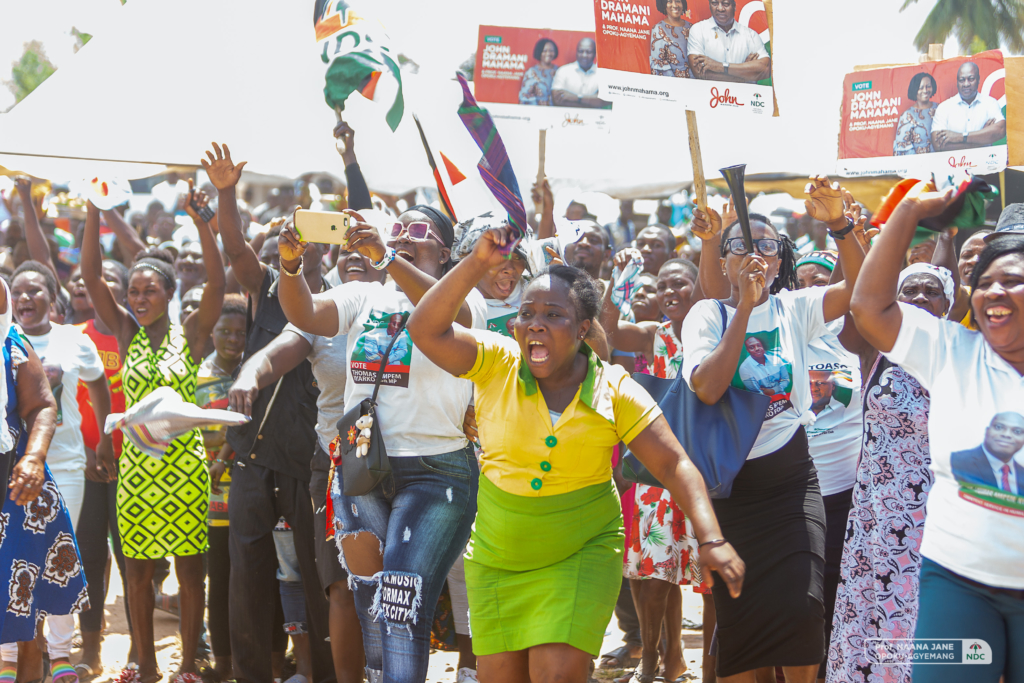 Professor Opoku-Agyemang hasn't, not even on one occasion, taken a direct jab at the sinking government. She approaches the various community durbars differently; there's a carefully crafted message unique to the circumstances of each constituency.
And that is why, from Asuogyaman to Nsawam-Adoagyiri, market women feel as though they've known Professor Opoku-Agyemang their whole life.
Her speeches often begin with a soft tone that calms, and sometimes, silences the audience. The chants stop and people pay close attention to her line of thought.
Prof. Opoku-Agyemang doesn't dwell on the shortcomings of her opponents, neither does she depend on popular slogans to evoke sentiments.
Professor Opoku-Agyemang speaks to the core issues the electorate are confronted with.
Her patience for others can be mind-boggling. In the heat of the moment, regardless of how packed the campaign schedule is, Prof. Opoku-Agyemang rarely ever rushes a conversation; she always takes time to listen to the opinions of constituents.
The Chief of Akim Akroso, Nana Kwabena Ofori II, after an emotional account of how former President Rawlings extended rural electrification to his kingdom, expressed his confidence in Professor Opoku-Agyemang's drive for leadership.
The theme of peaceful coexistence is at the heart of her belief in society and has been central in almost all her speeches.
Under the leadership of John Mahama and Professor Jane Naana Opoku-Agyemang, we can forge ahead with a broader, selfless collective approach to nation-building.
The People's Manifesto — NDCs blueprint for statecraft — is focused on the liberation of the individual to enhance our human resource capacity as a citizenry.