President Nana Akufo-Addo has called on traditional leaders in the Bono Region to assist government clamp down on certain outmoded cultural practices as the country gears towards development.
Speaking at the Bono Regional House of Chiefs gathering Thursday, President Akufo-Addo said although certain norms are meant to be implemented, practices such as bad widowhood rites, accusing people of witchcraft, trokosi and Female Genital Mutilation (FGM) are norms that infringe on the fundamental human rights of people particularly women.
Hence, chiefs and people of the area must join government to completely eradicate it from the country.
"There might be different reasons assigned [to certain practices] in different parts of the country on why you cannot farm near the river or go to the farm on a Wednesday/Thursday or fish on a Tuesday/Saturday. But there are rational and scientific reasons behind these traditional rules.
"By the same token, we should not be afraid of discarding those rules and practices that do not fit with modern or current realities and morals. I refer especially to practices that seeks to discriminate against women and children," he stated.
According to the President, there is no scientific justification as to why a people are subjected to those norms, adding that, "I ask you to be on the forefront of our fight to discard these noted practices which should have no place in the Ghana of the 21st century."
President Akufo-Addo also asked traditional leaders to be advocate of change in their various area, noting that, it will bring the central government closer to the people.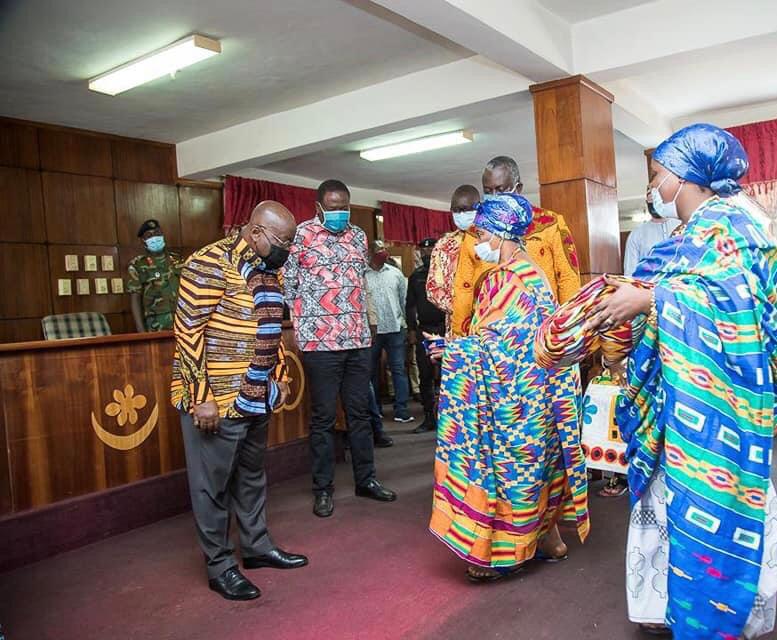 "I urge you to speak out and join government's fight against the ills of our society including corruption social and economic injustice, crime and the illegal mining menace. As chiefs you have a responsibility as it was done in the days of our fore fathers to help preserve our land," he said.