Vice-President of IMANI-AFRICA, Kofi Bentil has disagreed with the Minister for Public Enterprises on his claim that Chief Executive Officers (CEOs) of State-Owned Enterprises (SOEs) cannot be blamed entirely for losses recorded.
Joseph Cudjoe at a press briefing on Wednesday emphasised that CEOs of SOEs cannot be entirely blamed for losses recorded since they do not, in some cases, set prices or tariffs for services rendered.
The Minister cited the Electricity Company of Ghana and the Ghana Water Company to justify his assertion.
But Mr. Bentil believes the Minister is wrong to have made such an analysis since the government is responsible for the appointment of persons who set and control the prices of some state-owned enterprises.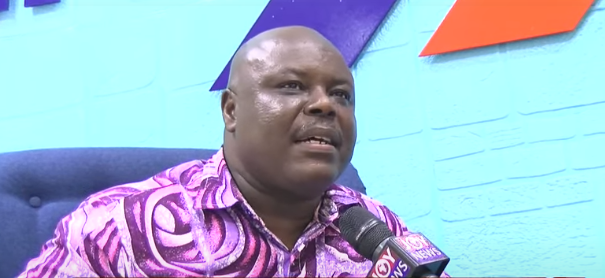 He explained that although some CEOs do not set prices and tariffs in some state-owned enterprises, as heads of these institutions they are mandated to properly set out the targets of the institutions.
"I think he [Joseph Cudjoe] is applying the wrong paradigm and we need to get things clear. In the first place, who sets the prices? In this paradigm, it is the same government that appoints people who set the prices, the same government that appoints these people is the same government that controls every lever by which these prices are set.
"We elect them and put them in office to make sure that these various things are put in place and properly set out," he told Evans Mensah on Top Story.
According to him, if the Minister is making such justification for CEOs of SOEs then they are not deserving of salaries being paid to them since the appointing authority is rather making decisions instead of the CEOs.
"Let us also be clear about this. If you have a situation where the appointing authority, in this case, the President and the people in power are going to be micromanaging or making decisions at a higher level which makes it almost impossible for you to perform where you are, then the simple principle that is known to everybody, where you are not the one making the decisions and outcomes cannot be attributed to you, you should not be earning salaries as if you are the one making the difference," he noted.
Mr.Bentil further said if state-owned enterprises' CEOs are micromanaged by appointing authorities, then government has no business employing such people to avoid wasting state resources.
"What the Minister is explaining to us is that we are hiring all these high-priced people and paying them top dollar. Meanwhile, we don't expect them to do anything different, we don't expect them to add any value because indeed there is nothing they can do because they are micro-managed from somewhere.
"If that is the case, then let us hire simple civil servants and simple public servants on ordinary payroll to run all these entities because in any case, they will be run from another place anyway," he said.
DISCLAIMER: The Views, Comments, Opinions, Contributions and Statements made by Readers and Contributors on this platform do not necessarily represent the views or policy of Multimedia Group Limited.