Mr Joseph Amongia, the leader of a Kumasi based New Patriotic Party (NPP) support group has said that the group has been marginalized by the party after coming into government.
Speaking at a press conference in Kumasi, in the Ashanti Region, the group whose scope of work covers all 3 northern regions, expressed their "disappointment with the way and manner in which the government is treating" them.
"The group up to the run-up of the 2016 election embarked on an aggressive village to village, house to house campaign, to convince our brothers and sisters who hitherto would vote for the NDC to change their minds and vote for NPP," Joseph Amongia said.
In addition to helping the NPP abort the NDC target of obtaining 1 million votes in the Ashanti Region, the group also claims that they donated a pick-up truck and funded 3 buses towards the party's efforts to win the 2016 general elections.
These efforts they say have gone unrewarded.
"Despite all these efforts by the group, the group has been marginalized after the party took over the reins of power 2016," he said.
Mr Amongia threatened that the group would abandon their posts if the NPP does not address their concerns.
"Our message to the leadership of the party and for that matter the government is simple: they should address our concern so that we continue to work for the party or else we will advise ourselves".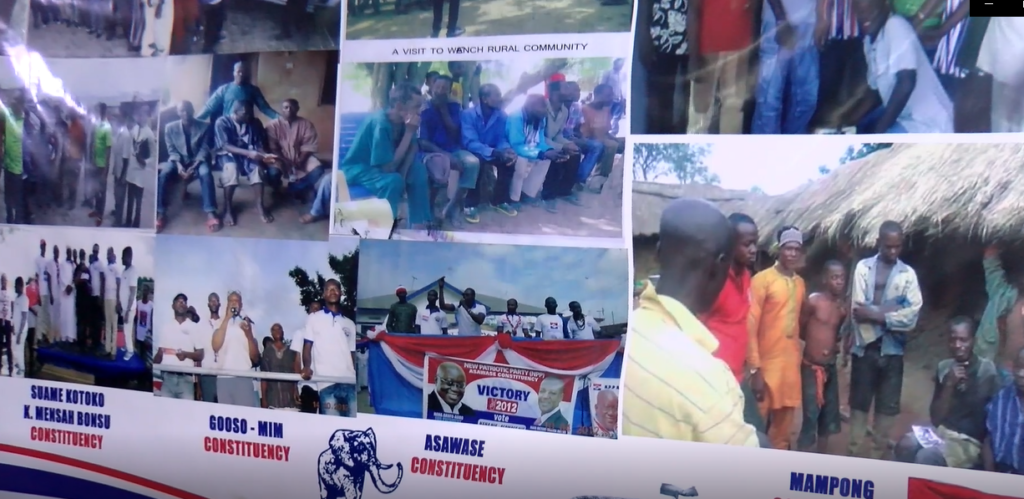 Reacting to the appeal from the group, the General Secretary of the NPP in the Ashanti Region, Samuel Pyne promised to meet with the leadership of the group and address their concerns.
"I personally worked with the group from the 3 northern regions… Once they have raised this issue, I'm going to look at it and get the people, listen to them and see what we can do about it," Mr Pyne said.