2012 is a year I will never forget in my life. It was the year I lost my mother; the then breadwinner of the family. Same year, I had a serious accident that nearly got me amputated.
The sad incident happened on Sunday, a day after England football team, Chelsea, the blues won their first Champions League trophy. Well, I'm a Chelsea fan. So just imagine the joy and happiness I was in, which was later muzzled by such a calamity.
Fast forward, It was a bright Sunday. A lovely day and everything was fine as usual. On that very day, I was on duty as a Fuel attendant at Bano Oil Company in Assorko Essaman in the Western Region of Ghana.
Around 11am a car from nowhere came to knock me right at the place I stood at my workplace. That in itself is a story for another day.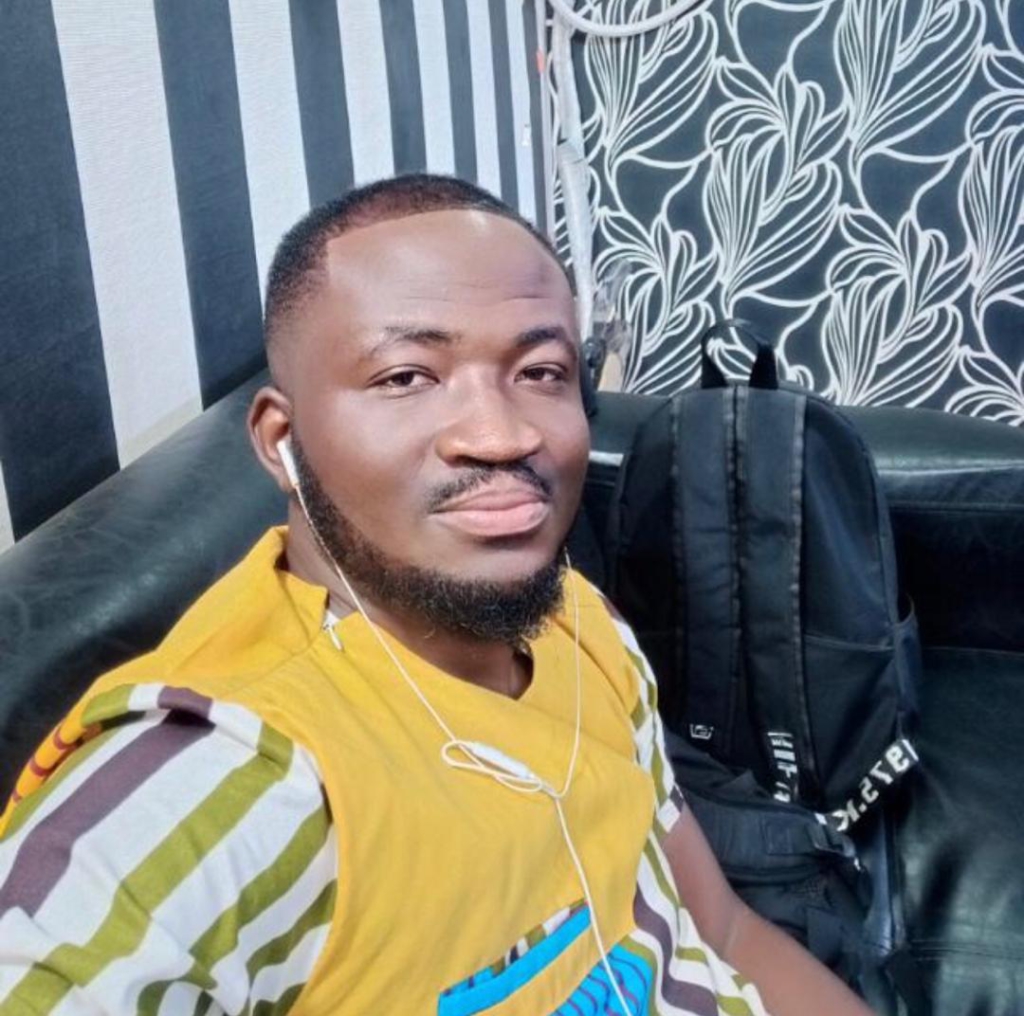 I was taken to Effie-Nkwanta Hospital at Fijai, Takoradi. Per the nature of the injury, I needed an urgent surgery that evening. According to a friend, I was going to be amputated that day. God being so good, the person to send me to the room for the surgery was no where to be found.
The Doctor postponed the surgery. Early dawn the next day, I was going to be amputated. I took in some snacks. The doctor came to find out and reported later in the morning that the surgery can't be performed due to the food I had taken. He got bored and with anger he postponed the surgery to the next day again.
All this while, none of my family relatives were around. I only had friends and employers around me.
My elderly brother reported and demanded for my withdrawal from the hospital to a local herbalist for herbal medications. Well, the disagreements, arguments and fights during that day were also different stories on their own.
Out of anger, the doctor finally discharged me. A Taxi took me from Takoradi to Breman Awusem, a small town between Agona Odoben and Breman Asikuma in the Central Region of Ghana.
We reached our destination around 9pm. We met the herbalist and he said there was no room for me to stay so he can't admit me for medication. There came another problem to tackle. Upon all the talks, he finally admitted me and made me stay in his own room for medication.
What I went through during my first time of medication was something else. The cries, the pains, the struggle, the hurt and all that. Words are not enough to explain what I went through, It was a period of hell for me. God has been more than good to me.
On the third day after my arrival into the village, the mental, emotional, and physical pains I was going through were so extreme, I couldn't bear them any longer. Life became unbearable to me so I decided to commit suicide to save myself from all these torture.
Life was so hopeless at that time. A writer once said "No sweetness here", Indeed there was no sweetness here on Earth for me anymore. At that instance, I would prefer hell to such pains. God should save us from such unpredicted and unprecedented situation.
Now, my big plan was to take my life. I needed to be smart to fulfil my aim. I planned so well to do it later in the afternoon, when no one was around me. Hmm.
I couldn't complete my mission due to numerous visitors who visited me that day. I postponed my mission to the next day.
Next day came, full of pain. All I wanted was to take my life. The day came to an end without such a chance. Again, I had been a tourist site all day.
On the fourth day after my arrival, it was a very warm morning where all people in the town were called for a meeting. I had a clear chance to take my life, when I got hold of the knife, I heard Lexis Bill signing in to DayBreakHitz on Hitzfm. His tonation, style, and presentation skills moved my attention from committing the suicide to listen to the radio.
Man, it came like a spirit to eradicate every pain I was feeling. I still remember the joy and happiness I felt the very first day I listened to Lexis Bill on DayBreakHitz on Hitzfm.
After he signed out that day, I had a second thought of my decision. Aside God, I used Lexis Bill as my life booster, I will never give up so easily.
I told myself on that day that, if it's the 'WILL' of God I should recover and walk again.
Lexis Bill and DayBreakHitz on Hitzfm became another hope for my life in that difficult time. Well, if Lexis Bill and Hitzfm have done nothing for Ghana, at least they have saved a few life, yes, a life and it's no other person than the exact person writing this article.
Sometimes, I wished Lexis Bill would host all the programs on Hitzfm so that I can listen to him speak, and his presentation skills. What killed me most was his unique selections of tracks for his program. I have really missed Lexis Bill on DayBreakHitz on Hitzfm.
Some years came to pass, by the grace of God I was able to recover though not fully. I spent two and half years recuperating, I stayed indoor for a solid year (another story for another day). And then another year like a toddler, learning to walk again.
In July the herbalist told my family that I'm fit to go home hence they should prepare a tradition for my departure.
The night before the ceremony, I highlighted every pain I went through, I cried the whole night. I thanked God for his Mercies upon my life. The herbalist, took me as a son.
During that same night, I promised myself that no matter what will happen, I will become a journalist and be like Lexis Bill, yes my Boss, without him, I would have been dead by now.
Yes the 'WILL' of God came to pass and I was able to walk again, no one, not even the herbalist expected to see me walk how well I use I to walk again. No plans of God can be thwarted indeed.
After the tradition, I was taken home. That night, I decided to plan my life once again. Already I wanted to become a journalist, but I needed a name for this profession. I named myself LEXIS WILL. LEXIS unknowingly pulled me from the ledge of suicide and it was the WILL of God for me to have recovered and walked again. Thus the inspiration behind my name, LEXIS WILL.
I promised myself to do my utmost best to fulfil my aims;
1. To become a journalist
2. Meet Lexis Bill and management of Hitzfm and thank them for indirectly saving my life.
I put in the effort and did my diploma in Journalism, I completed and joined a radio station in the Western Region. As at now, I'm currently a student journalist of the Ghana Institute of Journalism offering Degree in Communication.
I'm in Communication with Lexis Bill and very soon, I will meet him and thank him for indirectly saving me. As for Hitzfm, I'm yet to approach them to share my chronicles with them.