As part of the Ghana Month Celebrations, the Brooklyn Borough President, Eric Adams has honoured several Ghanaian-American leaders during the Flag Raising Ceremony held the Brooklyn Borough Hall.
Addressing the Ghanaian community, Eric Adams called on the Ghanaian Business community in the USA to intensify their commitment and support for the economic advancement of the country.
Mr Adams said, "Government of Ghana is calling all People of African descent to come to home to live and invest and enjoy the rich culture and experience the taste of Africa."
"Let me conclude with a portion of an article by Noah Smith of Bloomberg on February 9, 2020. Every time a region of the world goes from being poor to being rich one country trends to be responsible for getting the process started. In Europe that was the United Kingdom, in East Asia, it was Japan, in West Africa, it could be Ghana".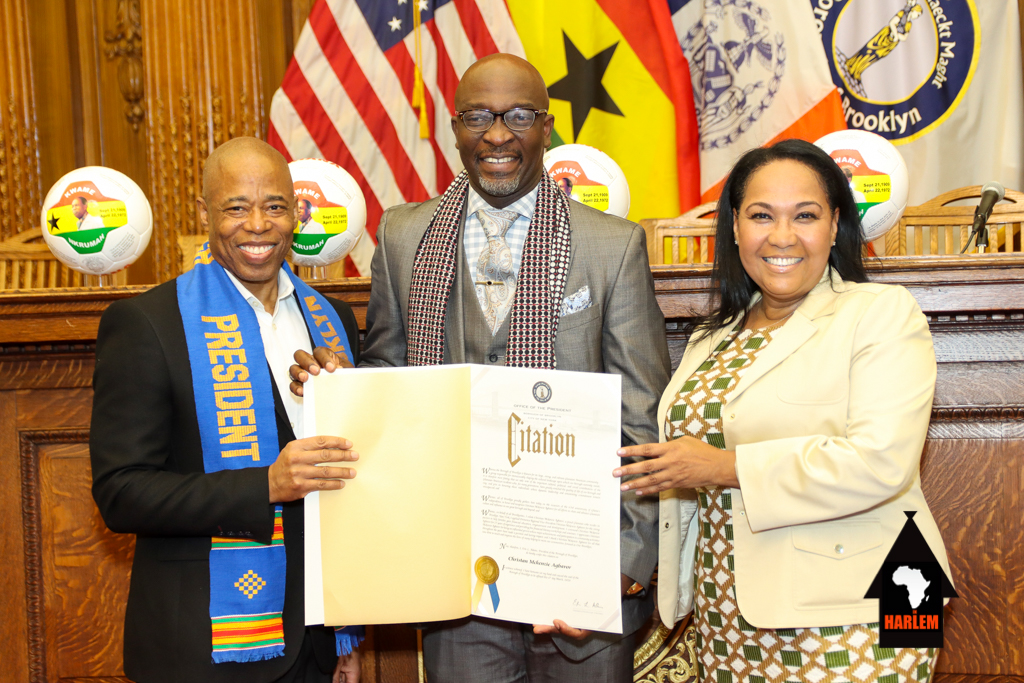 He said, "We can only actualize this prophecy with your support, commitment and investment."
This year's honorees are Dr Osei Tutu, Owusu Anane, Nana Boakye Yiadom, Christian McKenzie Agbavor, Yaw Mensah Asante, Nana Agyeman, Mrs Elizabeth Andoh, Grace Ocansey, Adelaide Agyemang, Isaac Babu- Boateng, Olivia Frempong, Adonai MAGAZINE, Darryl, K.Taylor Sr. and Jani Issa.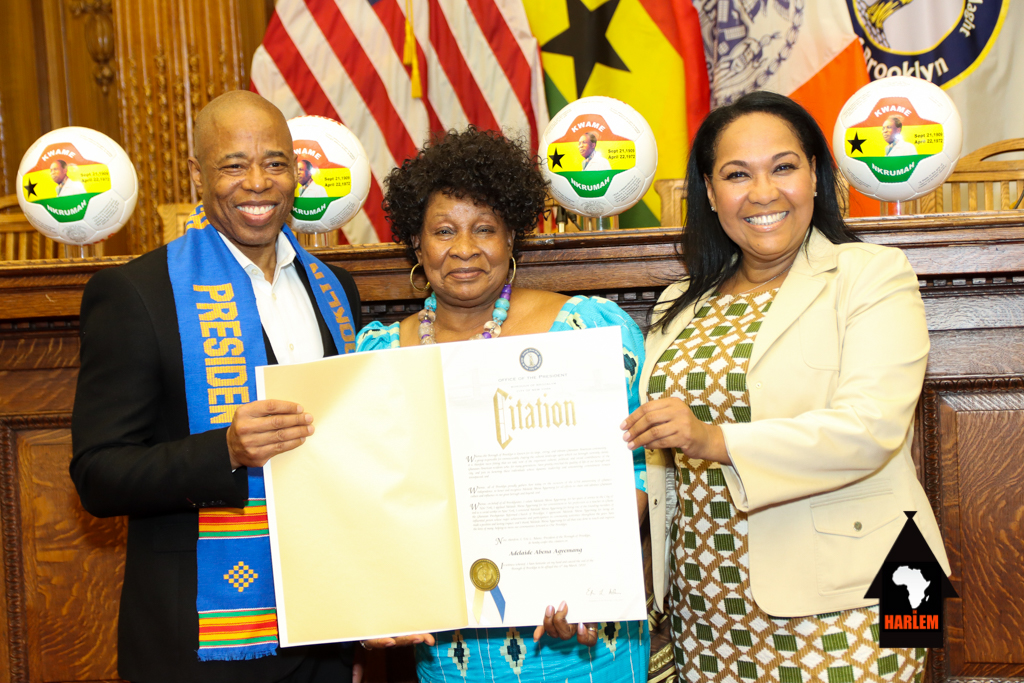 The Ghana Tourism Authority (GTA) has revealed that the 'Beyond the Return' initiative which follows the successful 'Year of Return' campaign will last for 10 years, as part of a strategy to attract investments to various sectors of the economy.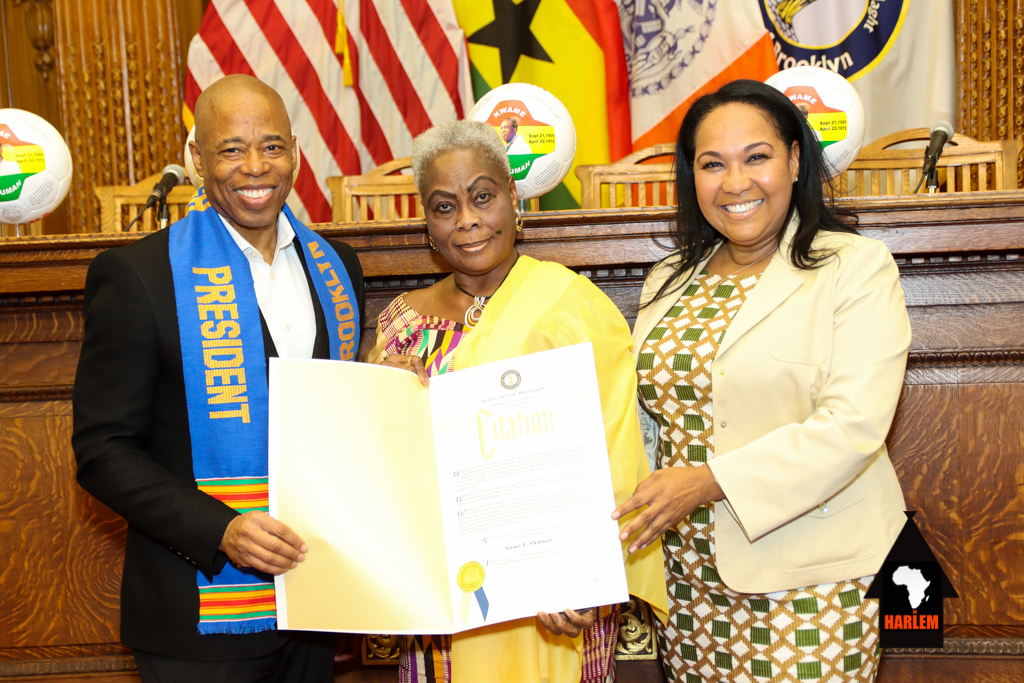 The move, according to the CEO of the GTA, Akwasi Agyeman, has become necessary due to the interest most of the visitors who patronized the Year of Return showed in investing in some sectors of the country.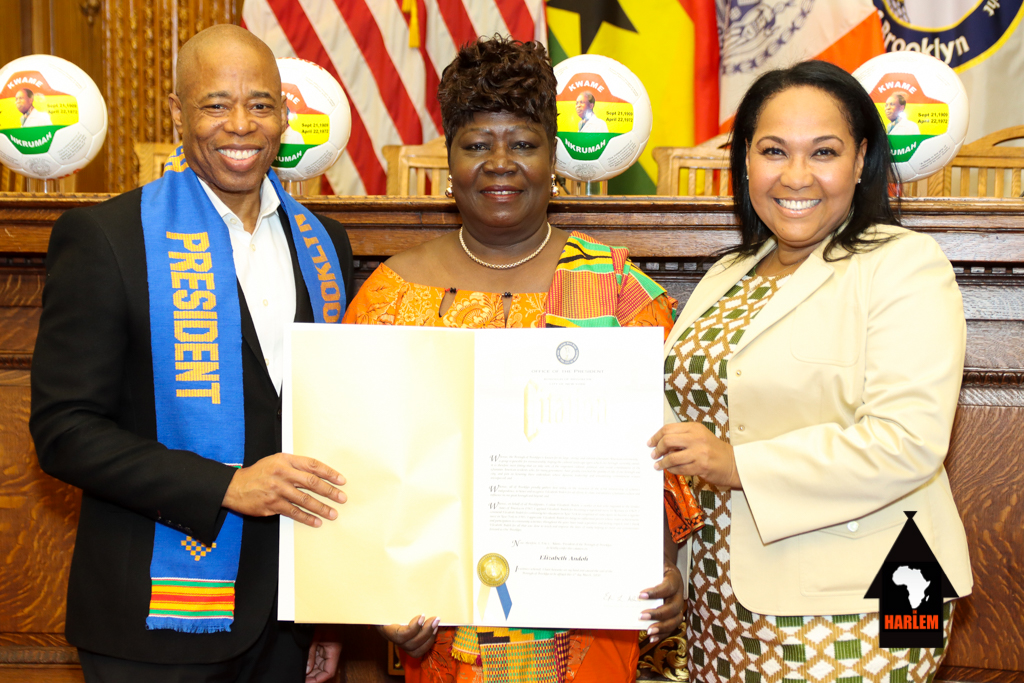 This year, the GTA is aiming to build on the success of the Year of Return programme which saw over 1.1 million tourists visiting the country in 2019 from the 956,000 recorded in 2018. Last year's figure represents about 200,000 increase in the number of visits over the previous year.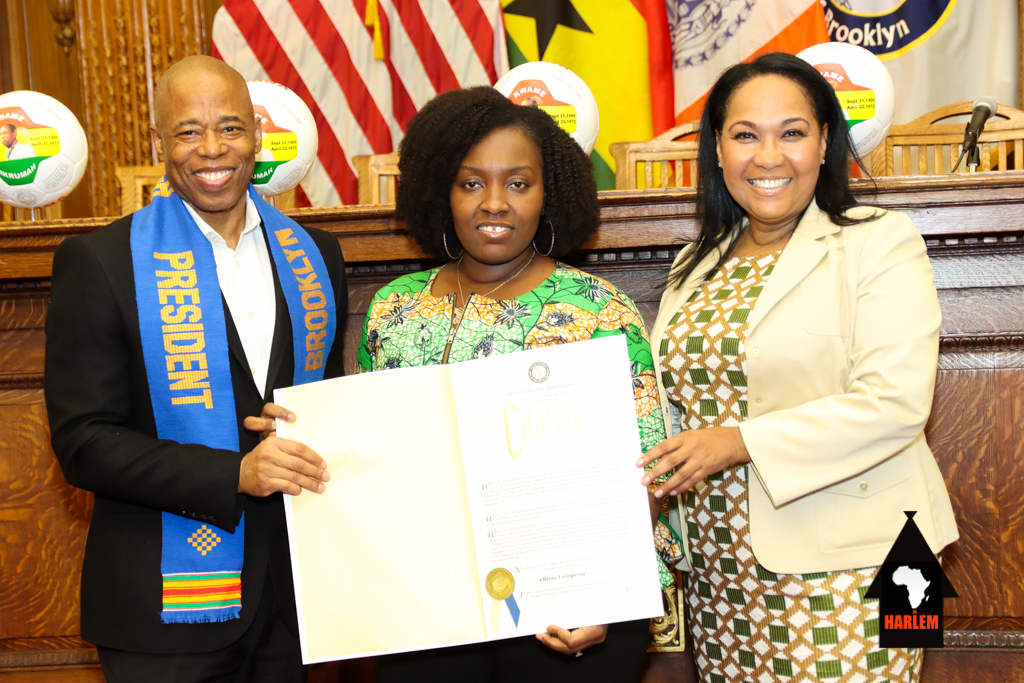 The numbers, according to the GTA, came from America, the Caribbean and Nigeria. As a result, Mr Agyeman said the GTA is pushing hard on marketing and developing the heritage infrastructure, or tourist sites to give visitors more options when they arrive in the country.