A year does not go by without some controversies, conflicts and entertaining stories shaping the world of entertainment.
The first half of 2021 was a trip.
July
Social media lifestyles aren't all that they seem
Actress Moesha Budoung in July made some startling confessions about her life that took some Ghanaians by surprise.
In a viral video sighted by Myjoyonline.com, the 31-year-old actress said she attempted suicide by jumping off an uncompleted storey building but was stopped by some workers nearby. This was after Miss Boduong had announced her repentance in a video as she shared her testimony at the Revelation Church. 
The social media influencer deleted all the skimpy photos of herself on her Instagram page to walk the talk. She also emptied her account and sold her luxurious Range Rover car claiming that the money she used to live her extravagant lifestyle is "dirty"; thus, she doesn't want to associate herself with it anymore.
Controversy, however, followed when socialite Aisha Modi claimed Moesha Bodoung gave the church and the lead pastor her money in another viral video.
But, the Revelation Church refuted the claims that the born again Christian had given away all her property and money to them. In a press release, the church stated that the allegations are a "blatant lie from the pit of hell", adding that all the church has done since she joined them was to show her the love of Jesus Christ consistently.
Meanwhile, amid the controversies, the family of Moesha, now Maurecia Boduong, has tasked Ghanaians to give the actress the privacy and space to "heal" peacefully.
In a press release, the family stated that everyone reserved the right to a new beginning and pleaded with social media users to cease the bickering, gossiping, and attacks on the actress.
Castro is legally dead
Highlife artiste Castro, born Theophilus Tagoe, was considered legally dead on July 6, 2021, the seventh anniversary of his disappearance. The disappearance of Castro and his friend Janet Badu on July 6, 2014, was a huge blow to Ghanaians.
In the hearts of many was a little light of hope that the singer who had enthralled people with his talent will be found – if not alive, at least dead so he could be given a befitting burial.
However, after days of search and no sign of the two missing people, the hope dwindled, and seven years down the line, it seems all hope is lost. 
According to the Evidence Act, 1975 (N.R.C.D. 323), when a person has not been heard from in seven years despite the efforts to search for that person, they will be presumed dead.
KiDi went worldwide with 'Touch it'
KiDi and his hit song 'Touch It' became worldwide sensations after the song went viral on almost every social media platform.
Tiktok users created their choreographies to it, celebrities in the world, including India, danced to it. The song following its popularity debut on the Office Afrobeats Chart.
Kwaku Frimpong became a household name
Black Sherif was a force to be reckoned with, and Ghanaians had been anticipating the release of a new single after the success of First Sermon in the first half of the year.
However, it seems many, Sherif included, were not prepared for the huge impact Second Sermon would make. Black Sherif released Second Sermon in July, and since then, his impact in the music industry has more than doubled. He has touched lives with his lyrics and continue to be relatable to many people – be it trap lovers or not.
The Founder and Leader of International God's Way Church, Angel Bishop Daniel Obinim, was enthralled by the lyrical prowess of Black Sherif.
In a viral video, the popular pastor tried to decipher what the young artiste was preaching in his song 'Second Sermon'.
Shaxi became a thing
In his bid to provide jobs for the youth and expand his business avenues, musician Shatta Wale announced in July he will be launching a ride-hailing service dubbed Shaxi (Shatta + Taxi). He launched the project finally in December.
"Everybody knows the love I have for the youth of Ghana and how I want to see them doing well. I want to see the boys on the streets move from being unemployed and get gainful employment."
"I have always wanted to use the blessing God has given me to make an impact in the society, and that is how 'Shaxi' dream was born. But, at the end of the day, we want to make an impact and leave our mark," he said in an appreciation video.
Pat Thomas to the world
Highlife legend Pat Thomas became the new Ghanaian musician to have his music cross the country's borders in 2021.
In their new series 'Loki', Marvel Universe featured the legendary musician's 'I Can Say'. The song was featured in the opening credits of the final episode of the series.
In the opening credits, which featured iconic quotes, a short snippet of Pat Thomas's music 'I Can Say' was placed between Pyotr Ilyich Tchaikovsky's music from 'Swan Lake' and Beethoven's 'Fur Elise'.
The Legendary Highlife artiste released the song in 1976 alongside the Marijata band. 'I Can Say' is the penultimate song on the nine-song album 'Pat Thomas Introduces Marijata'.
Another channel for music
Music lovers across the country celebrated 3Music Network for starting a new channel dedicated to promoting Ghanaian and African Music.
Don't give up on love
The ex-wife of comedian Funny Face, Elizabeth Ntim, certainly did not give up on finding love when her first marriage ended in divorce.
She got remarried in July 2021. The police officer got married in a traditional ceremony held at Weija, in the Greater Accra Region, on July 28.
The couple were seen in viral videos dressed in Kente with matching jewellery.
Rachel Oniga leaves Nollywood and this world
Nollywood veteran Rachel Oniga was reported dead on July 30, 2021. The 64-year-old's son, Olatunji, also told Punch that his mum died of Malaria.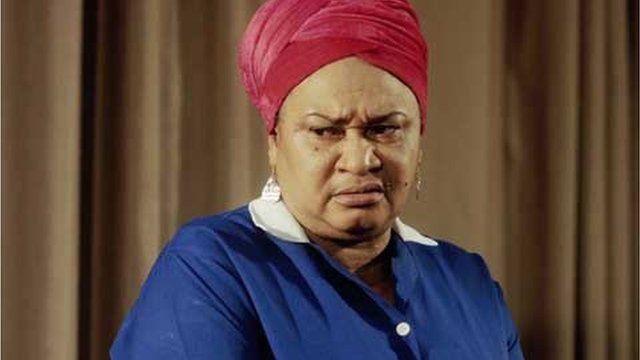 Before her death, Ms Oniga's last major movie appearance was in comedian Bovi Ugboma's comedy flick, "My Village People", which premiered on June 6.
In December, Netflix released their first Nollywood Christmas special, 'A Naija Christmas', which starred Rachel Oniga.
August
Cigars ain't you, Sarkodie – or so they say
Several civil society organisations (CSOs) condemned Sarkodie for sharing his pictures of smoking cigars.
According to them, the pictures would harm the public, especially the youth who see him as a role model.
"We are also by this statement calling on the singer to render an apology to all Ghanaians, especially the youth, for such a distasteful act that has the propensity of changing the behaviour of our youth from good to bad and pledge to support and promote the health and well-being of all,'' the statement said.
Celebration 🍾 pic.twitter.com/59e17K9XmD

— Sarkodie (@sarkodie) July 10, 2021
But he was not having any of that…
Sarkodie described the call by the CSO to apologise for holding a cigar, as disrespectful.
Speaking on Daybreak Hitz on Hitz Fm, Sarkodie explained that cigars display is a sign of celebrating his successes and achievements.
"The only thing that blew me off is the fact that they expect me to apologise. It's very disrespectful to say that. For me to come and apologise for holding a cigar? To who?" Sarkodie quizzed.
Hushpappi will soon become an action thriller
After his alleged fraudulent deals and lifestyle exposed, EbonyLife Studios acquired the rights to produce an action thriller based on the life story of the Nigerian Instagram celebrity, Ramon Abbas, popularly known as Hushpuppi.
EbonyLife Studios will be partnering with Will Packer Productions to develop an untitled project based on a Bloomberg article, 'The Fall of the Billionaire Gucci Master' by Evan Ratliff.
The Bloomberg story detailed claims by authorities that Nigerian-born Abbas perfected a simple internet scam and laundered millions of dollars.
O2 Arena sold out
Nigeria's Wizkid sold out the 02 Arena in London ahead of his 'Made in Lagos' concert. The tickets for the one-off show, happening on November 28 in the 20,000-capacity venue, ran out in a record 12 minutes after the sales went live.
This sparked talks of whether a Ghanaian artiste or a group could achieve the same feat. It also sparked conversations on which country has better music and artistes.
Sarkodie had to clarify he sold out Appollo Theatre in 2015, years before Burna Boy did when people started pitting them against each other.
Meanwhile, the one-off Made in Lagos show turned into a three-day event because of the demand.
Fire takes Beverly Afaglo's home
Actress Beverly Afaglo announced that a four-hour fire consumed her house on her Instagram page.
Although there were no casualties, the actress said she lost everything to the fire – passports, clothes, furniture, jewellery – everything.
Nollywood kept losing
Another Nigerian veteran actor, Rich Oganiru, passed away in 2021. The actor reportedly died on August 10, after being ill for months.
The news of his passing was announced by one of his friends.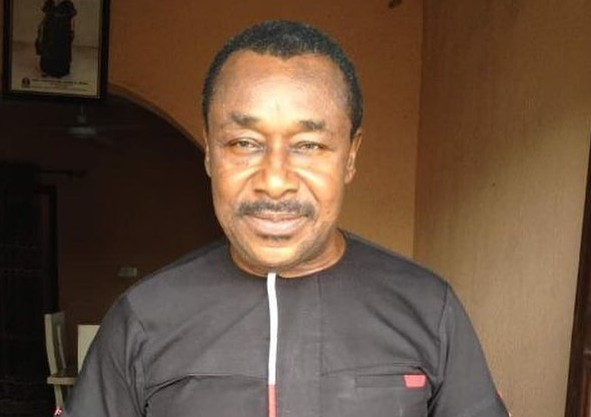 Auditor General came for the Tourism Ministry
The Auditor-General, in August, revealed that funds meant for the Marine Drive Project were misapplied by the Ministry of Tourism, Arts and Culture under the leadership of Catherine Afeku.
The amount, GH¢387,196.00, he revealed, was used to celebrate the 2018 All Africa Music Awards (AFRIMA), Kundum Festival, and other activities.
But, the Planning Committee for the annual Kundum Festival denied receiving GH¢200,000 from the Ministry of Tourism Arts and Culture for the 2018 event.
They admitted that the Tourism Ministry officially donated GH¢7,000 to be shared between Axim's two traditional leaders (Upper and Lower) during the celebrations, and in 2019, Catherine Afeku, who was the MP for the Constituency, also gave the Committee an amount of GH¢5000 to aid in the organisation.
However, "no funds were received from either the Ministry of Tourism and Creative Arts or Hon Catherine Afeku's office to assist with the aftermath of any of our Kundum Festival projects, including the Theatre Project," parts of the press statement read.
But, in reaction to the report, the Former Minister for Tourism, Arts and Culture said the ministry under her tenure did not misappropriate GH¢200,000 as cited in the Auditor-General's report.
According to her, the money drawn from the Marine Drive Project and later used for the Kundum Festival in 2018 was refunded
…and another one followed
Veteran actor Victor Olaotan, best known for his role in the Nigerian TV series 'Tinsel,' died in August. He was 69 years old.
Olaotan passed away on August 26, his wife, Julia, confirmed to the media.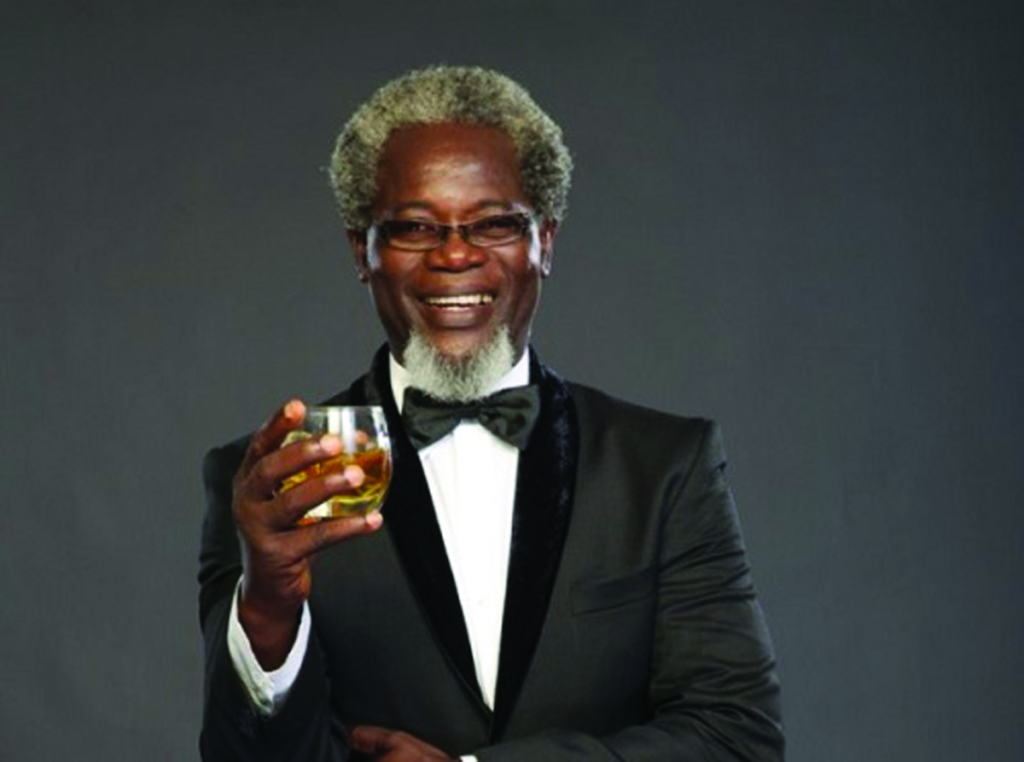 The actor became incapacitated for five years following a car accident he was involved in along the Apapa-Oshodi Expressway. The actor was reportedly driving to a film set in 2016 when the accident happened.
Really Kanye? Fire? Really?
Kanye West wowed fans at a listening party for his upcoming album, as the rapper appeared to set himself completely on fire during the performance.
Jaws dropped on that faithful Thursday night (August 26) when the 44-year-old rapper set himself ablaze towards the end of his latest event to promote his yet-to-be-released 10th studio album named after his mother, Donda West.
Sitting within a replica of his childhood home, the Jesus Walks rapper was consumed by flames as an inferno began around him, with a surprised audience looking on in awe, according to Daily Mirror.
The Grammy Award winner then calmly stepped outside the make-shift house as the fire continued, adorned in protective gear.
As the dad-of-four made his way across the stage, workers equipped with fire extinguishers rushed to his aide and put out the flames covering his body.
September
Psalm Adjeteyfio gets support
When veteran actor Psalm Adjetefio appealed to Ghanaians in a video that went viral for GH¢3,000 to enable him to pay his rent or risk being evicted, the Taxi Driver actor touched the hearts of many, including that of Vice President Bawumia.
Vice President Dr Mahamudu Bawumia offered to assist the veteran actor with some money. A post made by Krobea Kwabena Asante on Facebook revealed that the spokesperson of the Vice President, Dr Gideon Boako, paid a visit to the presenter who interviewed Mr Adjeteyfio to donate ¢50,000 to the actor on September 13.
About GH¢30,000 is expected to pay for the actor's rent for five years, and ¢20,000 would be spent on his upkeep.
It did not end there; Greater Accra Regional minister Henry Quartey dedicated part of his salary to support Psalm Adjeteyfio. In a letter written to the actor, popularly called TT, Mr Quartey revealed that ¢1,500 from his salary as a Member of Parliament will be sent to the actor's bank account.
This directive, he said, is effective from September 2021 and ends on January 7, 2025, when his tenure in the Eighth Parliament of the Fourth Republic is over.
Fight ooo fight
Shatta Wale and CEO of 3Music Network Sadiq Abdulai Abu were engaged in disagreements in September. The dispute started when the 3Music CEO called out the dancehall musician concerning a music video.
He wrote, "Keep shooting music videos like you want to battle Jay Z. You will wake up one day and ask me how I made all this money. And I will tell you this."
Mr Abu further disagreed with the musician on Daybreak Hitz FM when he sent a text message to Andy Dosty to read whilst Shatta Wale was being interviewed on the show.
This did not go down well with the 'My Level' hitmaker, so Sadiq's submission was followed by a barrage of harsh words, including claiming that the 11 awards he won at the second edition of 3Music Awards were not based on merits.
Mr Abu vehemently denied that claim adding that Shatta Wale only attacked the scheme out of spite. The artiste later announced he would "flush the awards in the toilet" despite "deserving them".
Despite everything, Mr Abu believes that Shatta Wale's utterances that affect investors' confidence in the industry must be fact-checked, primarily because of the stature of the 'Melissa' hitmaker. He explained that despite Shatta Wale's prominence in the industry, he does not know much about the mechanics regarding digital revenue.
According to him, Shatta Wale should not be allowed to mislead investors.
Ghana Film Industry lost a gem
Veteran actor Kofi Laing popularly known in showbiz circles as 'Kohwe', was reported dead in September. He was 76.
According to reports, he died at his Accra residence. He had suffered from a stroke prior and had been receiving treatment.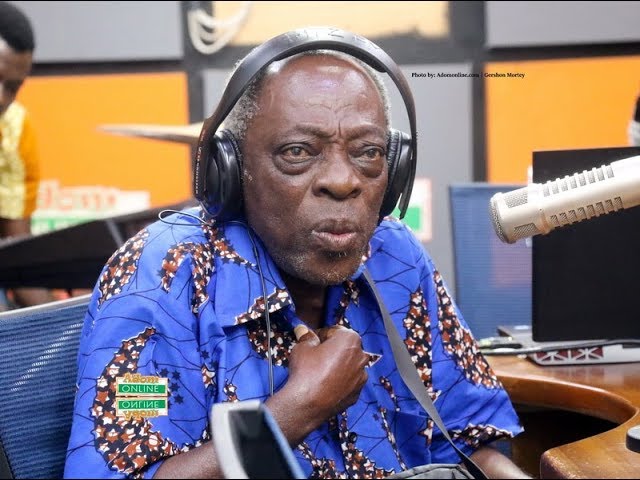 Everyone now knows R Kelly is guilty
R. Kelly was found guilty on Monday, September 27, of sexually abusing women, boys and girls for decades — capping the '90s R&B superstar's stunning fall from grace.
The "I Believe I Can Fly" crooner, 54, was convicted on all nine counts, including racketeering and violations of the Mann Act, which prohibits the transport of "any woman or girl" across state lines for any "immoral purpose."
YouTube, after the conviction, removed two of R. Kelly's channels from their platform. YouTube's taken down RKellyTV and RKellyVevo, saying the decision is "in accordance with our creator responsibility guidelines".
Legends kept passing
Highlife legend Nana Kwame Ampadu died on Tuesday, September 28.
The 76-year-old, according to sources, died at the Legon hospital after he fell sick overnight. He was rushed to the emergency ward on Tuesday morning and died shortly.
Ghanaians were beside themselves with grief.
Many people, including Akosua Agyapong, who saw the legend as a father and President Akufo-Addo and a host of others eulogised Nana Ampadu.
The Director of Communications at the Presidency, Eugene Arhin, also announced that government will assist the family of legendary highlife musician Nana Ampadu in organising a befitting funeral for him.
October 1
…and another talent was gone
Veteran actor in the Kumawood movie industry, King Aboagye Brenya, was reported dead in October.
Sources say Aboagye Brenya had been ill for some time now. However, the cause of his death is unknown to the media.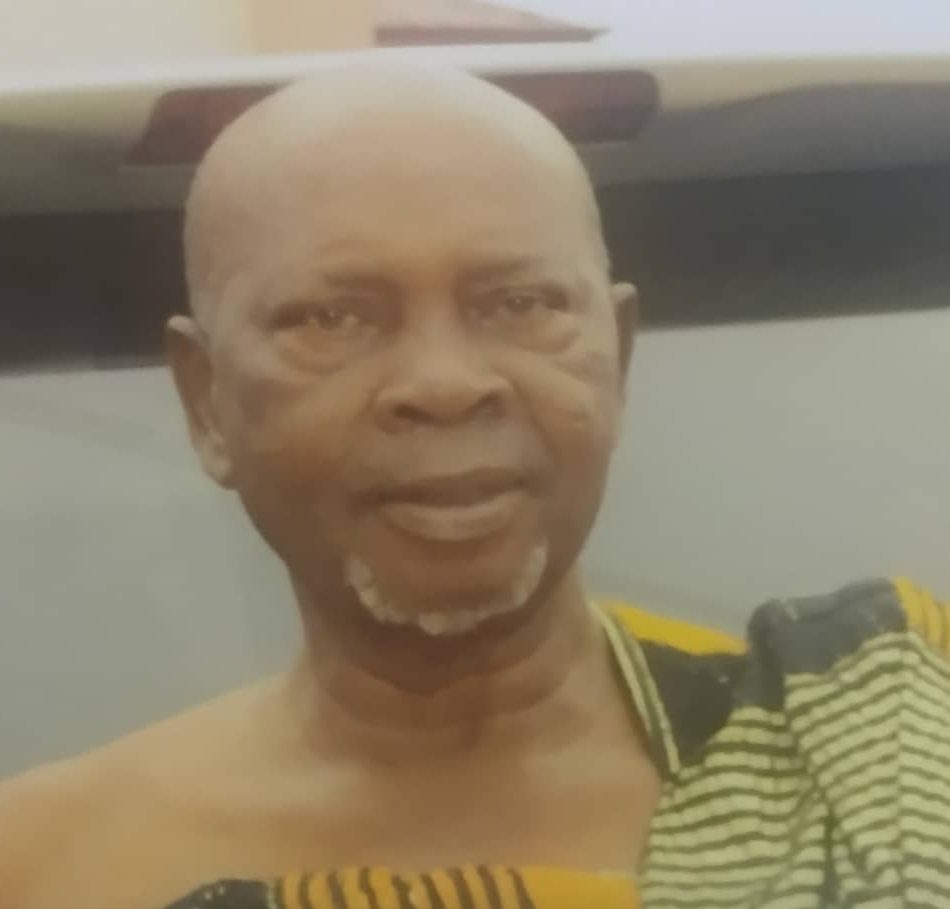 Joke Silva fights death hoax
Veteran actress Joke Silva had to fight social media grim reapers when declaring her husband actor Olu Jacobs dead.
In an interview with The Punch Newspaper, Joke Silva noted hale and hearty. The actress revealed that her rumour peddlers were just deceiving themselves.
….there was still a concern
Mr Jacobs may not be dead, but it turned out, his health was a concern for his family. After setting things straight in October, Joke Silva later revealed in November that her husband has dementia.
According to her, "this has been going on for a couple of years. My husband is dealing with issues, and it is been going on for a couple of years. It is known as dementia with Lewy Body.
"It is a degenerative disease that affects the brain, and it is almost like a Parkinson type of disease; it affects the brain and affects the person.
Miscarriage is the thief of motherhood
Princess Shyngle, in October,  revealed she lost another pregnancy following some health complications. In a post on Instagram, the Gambian born actress stated that before June 27, 2021, the worst day of her life, she had been expecting a baby she intended to name Angel.
However, she was rushed to the hospital on the said day after she complained of severe abdominal pain, only to be told by doctors that she had an ectopic pregnancy.
Princess Shyngle said she was informed that "if they don't rush me in for surgery immediately, my Fallopian tube will burst, and I'll have internal bleeding and die immediately. I cried; my heart was broken. I was like, why me God why."
She revealed she shared her story to urge others to be strong.
You can't blackmail Tiwa Savage over a sex tape, apparently
Fans were taken aback when singer Tiwa Savage revealed she was being blackmailed over a sex tape. Speaking to US radio station Power 105.1 FM. Savage said she would not pay any money to her blackmailer.
"I am not going to allow anyone to blackmail me for doing something that is natural," she told interviewer Angie Martinez. And she did not. The alleged tape was released hours after the interview went viral. Even her reaction to the leak was immaculate.
"You hated how I was able to control the narrative and get ahead of the story before it consumed me and how I'm able to joke on stage about something you thought should destroy me and make me feel ashamed. You must knock my head when you see me otherwise. Gistloversblog with my full chest," she wrote.
Sarkodie's interview was not a favourite
Rapper Sarkodie revealed in an interview that many radio stations weren't ready to play his songs when he started his music career. According to him, his songs didn't make sense to the media houses because they perceived them to be out of style.
In an interview with DJ Semtex on the 'Hip Hop Raised Me' podcast, he said the traditional media was not ready because Ghanaians were rooted into the authentic Highlife genre; hence many rappers weren't given the support they needed.
He added that the emergence of the internet propelled his musical journey into the limelight.
But people fought his claim. Entertainment pundit Mr Logic said Sarkodie's claim that he built his fanbase through the internet is wrong and unfortunate.
In a comprehensive artiste another music enthusiast, Austin Woode, analysed why Sarkodie's claims were untrue.
Boomplay brings Africa to Billboard
In October, music streaming platform, Boomplay, announced its streaming data added to the data that informs the prestigious Billboard Hot 100, Billboard 200, Artist 100 and Billboard Global 200 charts.
This is part of the platform's dedication to helping the African music industry unlock its full potential. Boomplay streams will count towards all other Billboard U.S. and global charts that include streaming data.
2021 was not a year for Funny Face
Funny Face once again went back to prison cells in the second half of the year. On Sunday, October 17, Funny Face, born Benson Nana Yaw Oduro Boateng, in a video, noted that he will take the life of Vanessa Nicole, mother of his children, and commit suicide after that.
"Your mother, Vanessa. I've already told you that I shoot you. I'll just shoot you and kill myself after that," he said in the video on social media. In the footage, the 'Cow and Chicken' actor also lashed out at some personalities who he said had allegedly abandoned him when he encountered a car crash.
He was charged with one count of threat of death and arraigned before the Kaneshie District Court presided over by Kofi Oheneba-Kuffour.
But, he was once again referred to a psychiatric hospital for re-examination after the prosecution told the court they suspect he is mentally unstable. He was also ordered to undergo a substance abuse examination at the Police Hospital in Accra.
The Accra Psychiatric hospital later discharged the comedian after two medical examinations. He was later granted bail to a tune of GH¢20,000 with two sureties, and the case was adjourned to January 4, 2022.
Publicity stunt gone wrong
Shatta Wale landed himself in the grips of Police after he falsely claimed to have been shot by unidentified assailants.
There were reports that the 'Melissa' hitmaker had to be rushed to an unnamed hospital's emergency room due to the severity of his injuries. However, after preliminary checks, the Police arrested the singer. They asked him to assist the Police in investigations for his circulation of information intended to cause fear and panic.
A private legal practitioner said that the singer could face a maximum of five years in prison or pay a maximum fine of ¢36,000 if found guilty of originating and spreading false news to create fear and panic.
Meanwhile, advocacy had gone on to ensure the pastor who had prophesied Shatta's supposed death to be charged as well – after all, he was the genesis of it all. Shatta Wale later appeared in court and was remanded into police custody for a week.
Police came for Medikal too
While Ghanaians were contemplating the future of Shatta Wale, who had been remanded, Medikal was also arrested. The Police arrested the musician, born Samuel Adu Frimpong, for brandishing a gun in a video posted on social media in September.
He was charged with unlawful display of arms and ammunition, to which he pleaded not guilty. Medikal appeared in court and was also remanded for five days.
Get bailed
The duo reappeared before an Accra Circuit Court on Tuesday, October 26, to continue their respective legal battles. They were both granted a ¢100,000 bail each with a new court date set.
After reappearing in court on December 7, the cases were both adjourned to January 25, 2022. The prosecutor had asked the court to chase one additional person who is yet to be arrested by the Police.
Lawyers for the accused persons also prayed to the court that it's the festive season and that his clients should be given some time so that the accused can spend time with their families.
Learn a lesson because jail is real
Dancehall artiste Shatta Wale after his release, thanked God. He also learnt a few nuggets of wisdom while locked away for a week.
In an interview on Daybreak Hitz, he said that his encounter with the Police and the subsequent short stint in prison has disciplined him. He told Host Andy Dosty that he is now cautious with what he does as an artiste.
Medikal, on the other hand, unfollowed some people after his return; he explained that there were some contents he did not want to see following his "traumatising" experience in jail.
According to him, he has learnt a lesson from the experience, especially since he was ignorant about the law on showing off guns on any digital platform.
Wedding bells rang for Sika Osei
Actress, presenter and voice-over artiste Sika Osei got married in a beautiful ceremony in October. She married her fiance in a traditional marriage ceremony and followed it with a white wedding.
November
Washawasay
Gospel Musician Cecelia Marfo gave Ghanaians new music and dance trends when a worship session she was organising life on Facebook to an unexpected turn.
It was discovered that the lyrics of some gospel songs she ministered to were wrong – 'What shall I say unto the Lord' turned to 'washawasay' unto the Lord.
Oh but Cecilia Marfo too sup?😂😂😂 pic.twitter.com/MmVns1iA2Z

— SIKAOFFICIAL🦍 (@Sikaofficial1) November 3, 2021
Subsequently, social media users turned the 'Efunumba' hit maker's rendition into a challenge. Afrobeat dance tunes were created to accompany 'washawasay' dance challenges. Later in an interview, she expressed shock at how popular the video had gotten adding that all that is the doing of the Lord.
Amaarae hits the Billboard charts
Amaarae's album 'Angel You Don't Know' peaked #6 on Billboard World Albums. The hit song Sad Girlz Luv Money ft. Moliy and Kali Uchis debuted No.80 on Billboard Hot 100.
She was also No.5 on Billboard Heatseekers Albums. On the Billboard World Digital Song Sales, 'Sad Girlz Luv Money Remix debut at No.6. 
The song also rose to No.33 on Global 200 after debuting at No.136 just in a week.
A Psquare comeback?
Fans of the defunct popular Nigerian music band P-Square were excited over news that the two brothers who started it nearly two decades ago and then fell out may have reconciled.
The duo – comprising twin brothers Peter and Paul Okoye – fell out a couple of years ago over family feuds, with the band finally splitting up in 2017.
The two, who turned 40 in November, were seen embracing each other in a video shared widely on social media.
Having friends with money is a good thing
Friends and industry mates of Afrobeats star Davido gave him about N250 million ($600,000) after he asked them to send him money on Twitter.
The singer asked those who believe "I've given you a hit song" to "send me money" before sharing his real name, David Adeleke, and a bank account number. Within a few hours, the account was growing in funds. He later donated all the money collected to charity.
Virgil Abloh died – a big blow
Louis Vuitton, artistic director and Off-White founder Virgil Abloh, died on Sunday, November 8, of cancer, according to a tweet by luxury group LVMH. He was 41.
"LVMH, Louis Vuitton, and Off White are devastated to announce the passing of Virgil Abloh on Sunday, November 28, of cancer, which he had been battling privately for several years," the tweet read. Abloh had impacted many people, not just in the fashion world, hence his death was a blow to many, including Ghanaians. He was laid to rest in Chicago on December 6. 
Following his death, Ghana opened its first skate park in the heart of the capital, Accra, in honour of the late US fashion icon Virgil Abloh. He was overseeing the project before he passed away in late November.
Unveiling the park, organisers paid tribute to the American designer of Ghanaian origin with musical performances by local artists and skate sessions by both professionals and amateurs.
"Abloh was here," is conspicuously written on a fence wall at the park, among the list of personalities who contributed to fund the Freedom Skatepark.
December
Second Sermon remix hits streaming apps
Before the release of this song, it was no secret that Burna Boy loved and adored Black Sherif and his work. Music fanatics lost count of how many times Burna Boy has been spotted bumping to Black Sherif's 'Second Sermon' hit song.
But on one of the occasions where the African Giant shared a video delivering seemingly recorded verse over the track, Ghanaians relished a day when the two would link up for a remake.
🔥 This is @blacksherif_'s year. The earlier we accept this fact, the better bro! The King Kong🦍himself @burnaboy has said it too many times! pic.twitter.com/M1OcM8jtbx

— Kenneth Awotwe Darko (@TheKennethDarko) October 29, 2021
The Second Sermon remix was released on Wednesday, December 8, 2021, to a resounding reception from fans in both Ghana and Nigeria.
The trap song, which received a massive welcome by music lovers both home and abroad, was the second official piece from the camp of Black Sherif off his yet-to-be-released tape, according to Road Boys Association (RBA).
Live your truth, scary or not
One of the stars of top Kenyan band Sauti Sol, Willis Austin Chimano, has come out as gay, telling a local outlet that he no longer wants to live a lie.
Chimano's opening up about his sexuality is being hailed to boost the LGBT community.
Meanwhile, Gay sex in Kenya is punishable by up to 14 years in prison – a challenge to this law was rejected in 2019.
But, Chimano released a solo single, 'Friday Feeling', that he told the local Standard newspaper was "a true representation of who he is".
No new name for the Ghana Film Industry – at least for now
After unveiling a new name for the film industry, the National Film Authority faced backlash. Many thought Black Star Films was not an appropriate name for the industry, while others believe the industry functioned and can continue to function under the recognised name Ghana Film Industry.
Actor and show host, George Quaye led a group of stakeholders to petition the Ministry of Tourism, Arts and Culture to scrap the new name for Ghana's movie industry. Amid the backlash, the Tourism Minister, Dr Ibrahim Mohammed Awal, ordered the immediate suspension of the newly selected brand name 'Black Stars Films'.
A statement posted on the Facebook page of the Deputy Tourism, Mark Okraku-Mantey, indicated that Mr Awal Mohammed "has directed that the usage of the newly selected brand name for Ghana's film industry; 'Black Stars Films', be put on hold pending the outcome of the ongoing stakeholder engagements."
The divorce that shook everyone
Actress Meagan Good and her husband, pastor Devon Franklin decided to get a divorce. The news took many people by surprise, with many saying that the couple [resented to the public an image that made them seem like the perfect couple.
After hearing about the divorce, others who had bought their books on marriage, abstinence, and dating decided to throw those away.
Another actor left before the year could end
The Nigerian Movie Industry lost another of its talents, actor Karibi Fubara. He was reported dead on Wednesday, December 15.
The death of the 'Smart Money Woman' actor was announced on Twitter by his sister Aya Eneli. The actor was battling cancer. 
My brother, Karibi Fubara, has joined the ancestral realm. I'm devastated, but not hopeless. He lived fully and with joy. Left a great body of work. Will be a powerful ancestor. I love you, #ChiefBlack.
I do not own the rights to this song. pic.twitter.com/TPs3EadxvT

— Ayayi Fubara Eneli (@AyaEneli) December 15, 2021
Throughout his cancer battle, Kabiri regularly shared his journey to recovery on Instagram, including announcing that he had undergone a successful surgery that removed about 90 per cent of the tumour.
But unfortunately, he lost the battle.
Touch It remix?
Ghanaians have been left speculating whether there is a possibility that KiDi would be releasing a remix of his hit song 'Touch It' of the Golden Boy album.
This is because award-winning American rapper Tyga posted a video of himself listening to 'Touch It' on his Instagram story. However, the version played is not the same as the original.
The rapper seen jamming to the song has got people hopeful of another huge collaboration coming KiDi's way.
DISCLAIMER: The Views, Comments, Opinions, Contributions and Statements made by Readers and Contributors on this platform do not necessarily represent the views or policy of Multimedia Group Limited.